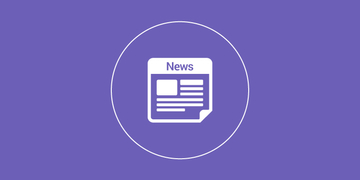 Rocket Launching Becomes a Low-Cost Business
Rocket Launching Becomes a Low-Cost Business

The iconic American poet Meat Loaf once reminded us that "two out of three ain't bad." Well, based on the struggles of Tesla, the promise of his Boring Company, and the star that SpaceX has become with space launches, Elon Musk could adopt the ballad as a personal soundtrack.
In February, SpaceX's Falcon Heavy first delivered a Tesla Roadster into space, and then more impressively landed two out of its three 230' reusable boosters safely back on earth. In meeting the goals of this test mission, SpaceX showcased an ability to send twice the payload at 25 percent of the cost of its closest competitor – further demonstrating the economic benefits of outsourcing rocket launches.
Not only did this launch fuel optimism for SpaceX, but motivated its' biggest rival – United Launch Alliance (ULA). Formed by Boeing and Lockheed Martin in 2005, ULA recently unveiled the Vulcan, a re-useable rocket slated for launch by 2020, and with costs closer to SpaceX's $90 million offering.
To achieve a 70 percent drop in cost, the Vulcan will use six boosters capable of launching 40 tons into low-Earth orbit. While this is nearly half of SpaceX's capacity of 70 tons, the Vulcan could take business from SpaceX because of an upper stage that uses cryogenic oxygen and hydrogen instead of kerosene, which can freeze.
This Advanced Cryogenic Evolved Stage, or ACES, can be left in orbit and refueled, possibly serving as a way to send shuttles on longer missions and making commercial space travel more economical. Additionally, the Vulcan would use a detachable first-stage booster engine powerful enough to get the full payload into low-earth orbit. This approach differs from SpaceX boosters that often don't detach until a heavier payload reaches its final destination in space, making them irretrievable. Basically, the new ULA system will help preserve even more costs and lower the launch price.
This ability to preserve costs while handling heavier payloads could give ULA a huge competitive advantage and capitalize on the need to send larger satellites deeper into space.
For his part, Musk has said he'd eat his hat "with a side of mustard" if Vulcan "flies a national security spacecraft before 2023."